Voyage Café located in the lobby of the terminal and departure halls I and II. Cafés are open daily (Monday - Sunday) from 05:00 to 23:00. In the cafe, you can only pay in PLN and the Euro.
The café offers:
the wealth of the best coffee, tea and chocolate,

rich offer of drinks, juices, beer and wines and spirits,

fresh fruit juices,

delicious cakes, ice cream and desserts with ice cream,

sandwiches, salads,

great meals and snacks ns hot delicacies including Polish (dumplings, stuffed cabbage).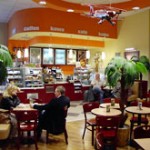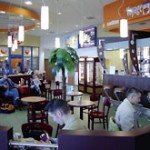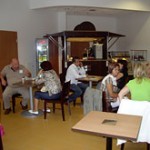 Leave a comment - Reviews of cafes Voyage. Comments are moderated and may not appear immediately.