At the airport there is a lounge Press RELAY ofertujący:
more than 600 titles of national and international press

cigarettes, tobacco products

drinks and sweets, phone cards

accessories for traveling,

snacks,

Batteries for cameras and photographic products

stationery and more.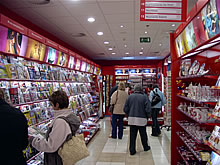 Opening hours:
Monday - Sunday from 05:00 to 23:00
Contact by phone store: tel. 091 481 74 50
In the immediate vicinity of the store you can also find a bookstore DISCOVERY Szczecin.
Bookstore offers:
hundreds of book titles and albums

latest hits from the bestseller lists

books for children and young people

guides and maps

jewelery made of silver and amber

souvenirs

Airport souvenirs: T-shirts, key rings, mugs and pens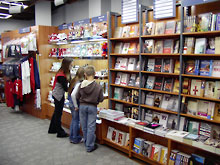 Opening a bookstore - Monday - Sunday from 05:00 to 23:00.
Leave a comment. Comments are moderated and may not appear immediately.