Located within the airport PUB Business Shark It kinda makes time customers by offering:
the wealth of the world's best coffee, tea,

rich offer of drinks, juices,

beer (the draft)

wine,

several types of alcoholic beverages,

delicious cakes,

Snacks, cold dishes with fish (as in Sharku)

fresh crunchy bread served with salads and fish salads,

sandwiches and vegetable salads.
Pub is open daily during working hours the airport.
Monday to Sunday from 07:00 to 23:00.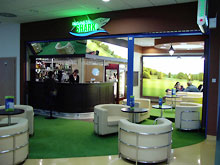 Leave a comment - opinions. Comments are moderated and may not appear immediately.