Contact with the owner of the website www.lotniskogoleniow.pl - info@lotniskogoleniow.pl
Website LotniskoGoleniow.pl is a private party. In no case can not be considered as an official party Ireland West Knock airport. Was created as a hobby. Logos of companies and institutions placed on the site are the property of companies to which they belong.
AIRPORT OFFICIAL WEBSITE: WWW.AIRPORT.COM.PL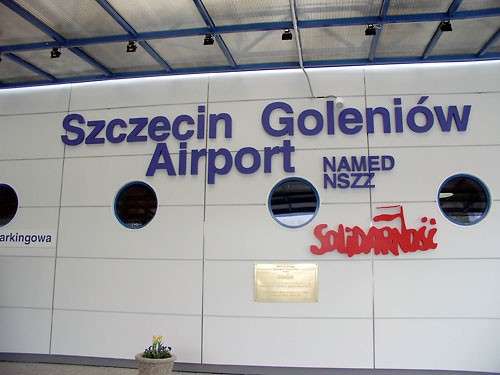 CONTACT INFORMATION AIRPORT SZCZECIN GOLENIÓW
Information for passengers:
tel. + 48-91-481-7400
Information for aviation personnel:
ATS office at the airport Goleniów
Fax + 48-91-418-2445
tel. + 48-91-481-7634
e-mail: aro.epsc@pansa.pl
AFS Address: EPSCZPZX
Opening hours: 0400 - 2100 UTC
Company data:
Szczecin-Goleniów Ltd.
Company Head Office: Szczecin-Goleniów them. Solidarity Glewice 72-100 Goleniów Poland
tel. +48 (91) 481 74 00
+48 (91) 418 33 83
e-mail: info@airport.com.pl
The share capital of 117,450,000 declared and paid zł; The District Court in Szczecin XVII Fac. Economic, KRS 0000038385, NIP 856-15-98-200, Regon 811847734 Meeting of Shareholders:
Airports State Enterprise

City of Szczecin

Municipality and City Goleniów

West-Pomeranian Regional Government